Dear Parent/ Carer and members of our community,
Please see the below letter with an update on school opening from the 8th March 2021
Take a look at some of the home learning our children have been doing. They have sent them in because they are PROUD! Great perseverance, resilience and own-ideas everyone. Well done!
Remember to check and monitor your child's daily online activity, to ensure they are safe. Remember to tell them it is ok to talk about any online worries
COVID - 19 update
If you need to contact us with any concerns, worries, questions or change in circumstances, please email admin@kirtonlaneprimary.co.uk or telephone 01302 842092. Emails are checked regularly and we will respond when we can and where appropriate. We will always help in anyway we can.
Doncaster CAMHS service are offering a free app for all young people in Doncaster
Discuss any mental health related issues
Email address:
Click on the picture to go directly to their website -
Doncaster's Community Hub -
Anyone who needs help and has no other support can ring the Helpline or email the Hub 7 days a week from 8am to 8pm.
If you or somebody you know needs more support with food, here are the details of some of our local food banks
Dn7 community food bank
St Mary's Church, Community Hall, Field Road, Stainforth, DN7 5AQ
Every Friday 10:30 - 12:30
Thorne and Moorends Community Food Bank
Thorne Rugby Club, The Ruby Clubhouse, Church Balk, Thorne, DN8 5BU
Every Wednesday 09:00 - 12:30
Charge of £2, proof of circumstances and proof of address required
General notices
When my child comes to school
When your child's bubble returns to school, we will bring in even more measures to try and lower the risk of any further spread. I ask that you help and support us in the below:
Please do not bring your child to school if they are unwell or if they have symptoms. Please ring school if you are unsure if they can or not. We can also help you by providing a test, in case 119 or the COVID websites say you are not eligible for a drive-in test.
Adults must wear face coverings on school premises when dropping off or collecting your child, unless you are exempt according to government guidance. Even though our staggered drop-offs have meant you have lots of space to socially distance in our outdoor areas, we hope this will make you feel slightly safer when coming to school
Ensure your child has extra layers and a coat, we will continue to have the windows open as ventilation is important in diluting the aerosols in a classroom but the temperature is falling as we move in to winter
Please also continue to:
Please make sure you are sticking to your staggered times, these help us to ensure there are not large numbers coming to school at once – this keeps you safer
Ensure you keep at least a 2m distance from others at all times on site
Only having one parent/carer drop off and pick-up to keep numbers on site low.
Follow national guidance in terms of house to house contact and mixing.
What to do if your child develops symptoms of COVID 19
If your child develops symptoms of COVID-19, they must not come to school and should remain at home for at least 10 days from the date when their symptoms appeared. Anyone with symptoms will be eligible for testing and this can be arranged via https://www.nhs.uk/ask-for-a-coronavirus-test or by calling 119.
All other household members who remain well, must stay at home and not leave the house for 14 days. This includes anyone in your 'Support Bubble'.
Further information is available at: https://www.gov.uk/government/publications/covid-19-stay-at-home-guidance/stay-at-home-guidance-for-households-with-possible-coronavirus-covid-19-infection
The 14-day period starts from the day when the first person in the house became ill.
Household members should not go to work, school or public areas and exercise should be taken within the home.
If you require help with buying groceries, other shopping or picking up medication, or walking a dog, you should ask friends or family. Alternatively, you can order your shopping online and medication by phone or online.
Household members staying at home for 14 days will greatly reduce the overall amount of infection the household could pass on to others in the community
If you are able, move any vulnerable individuals (such as the elderly and those with underlying health conditions) out of your home, to stay with friends or family for the duration of the home isolation period.
Symptoms
The most common symptoms of coronavirus (COVID-19) are recent onset of:
a new continuous cough
a high temperature
a loss of, or change in, your normal sense of taste or smell (anosmia)
For most people, coronavirus (COVID-19) will be a mild illness.
If your child does develop symptoms, you can seek advice from the nhs.uk website at https://www.nhs.uk/conditions/coronavirus-covid-19/check-if-you-have-coronavirus-symptoms/. If you are concerned about your child's symptoms, or they are worsening you can seek advice from NHS 111 at https://111.nhs.uk/ or by phoning 111.
How to stop COVID-19 spreading
There are things you can do to help reduce the risk of you and anyone you live with getting ill with COVID-19
Do
wash your hands with soap and water often – do this for at least 20 seconds
use hand sanitiser gel if soap and water are not available
wash your hands as soon as you get home
cover your mouth and nose with a tissue or your sleeve (not your hands) when you cough or sneeze
put used tissues in the bin immediately and wash your hands afterwards
Further Information
Further information is available at https://www.nhs.uk/conditions/coronavirus-covid-19/
Thank you for visiting our website. Scroll down to see some exciting new stories, link to Times Table Rockstars and information. Don't forget to click on our keys to success above to find out more about them. Enjoy.
Welcome and thank you for taking time to read about our school.
I hope it will give you a clear picture of life at Kirton Lane Primary School.
If your child is to join us for the first time, we welcome you as parents/carers and look forward to a happy and successful partnership over the coming years. If you already have a child here, we hope you will use this site to keep up to date with what is happening in school. We want all our children to enjoy learning and be excited by the things they do in school. We involve children in their own learning through setting targets and sending work home which complements their work in school. We encourage you, as parents/carers, to become involved in your child's learning through informal and formal meetings, supporting their work in the classroom and supporting your child with home learning.
Our school encourages our children to take part in a range of extra-curricular activities throughout the year including: football, athletics, art, drama, keep-fit and homework club. If you have any further questions or would like to visit the school, please do not hesitate to contact me.
We are very proud of our school and I would be pleased to show you round.
Yours sincerely,
Mr T Foster
Head Teacher
Vision and Mission Statement
Our school mission statement is 'All will achieve' we try to accomplish this by working in partnership with parents and carers to achieve the very best outcomes for each individual in our learning community.
Our vision for the school is to work with our 'Keys to Success' formulated with the children and parents .
They are:
Try new Things
Understand Others
Improve
Work Hard
Concentrate
British Values
At Kirton Lane Primary we fully endorse the DfE strategy which aims to promote the fundamental British values of democracy, the rule of law, individual liberty and
mutual respect and tolerance of those with different faiths and beliefs. More information can be found on our Curriculum page.
Please Note:
If you require any of the information given on the website in a different form or have any queries, please contact Miss Birkett in the office.
Please note that the blue arrow does not pinpoint the school's location exactly. If you are unsure of our location, please use google maps or contact us for directions.
AFTER-SCHOOL CLUBS
Monday-
Tuesday-
Wednesday-
Thursday-
Friday-
See the latest stories...
We love to read!
Looking for another bedtime story? Or are you ready to set off on your next imaginary adventure? Click on the icon below to visit the Storyberries.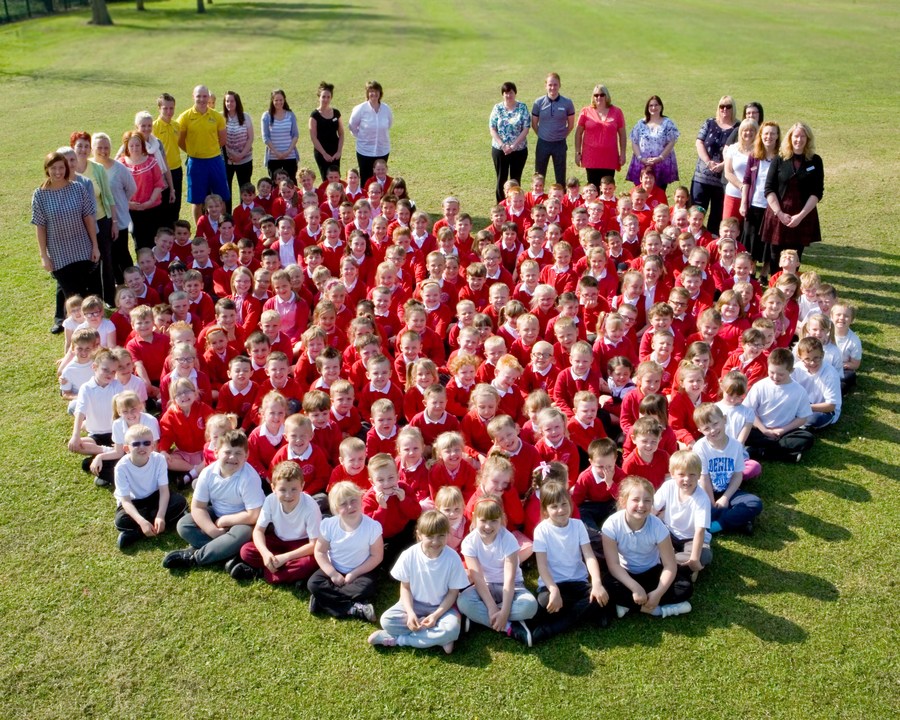 Headteacher Applicants
Please click on the video below :
STAINFORTH KIRTON LANE PRIMARY SCHOOL NEWS
Centenary celebration day
Year six have made poppies for the Centenary Memorial display at the cenotaph. The children walked down to commemorate the occasion with a two minute silence ,and recited the poet 'In Flanders Field. '
Autistim Friendly Charter Mark
The school was very excited to be awarded the charter mark for meeting the standards for being an autistic friendly school. We are the first school to be awarded the charter mark in our pyramid of schools.
Comments (2)
Show Comments
Mrs. Geeson
(a couple of years ago)
Wow what great photographs! This looks like an exciting and fun place to learn. Keep working hard everyone.
Julie chester
(a couple of years ago)
Your school is lovely
Kirton Lane Clubs Gallery
Latest Pictures