Curriculum
Kirton Lane Primary School's Curriculum
Our curriculum is based around our vision of independence and fluent use of basic skills. We recognise that if our learners are to be fully independent in the core skills of reading, writing and maths, these subjects must be core elements of a broad and enriched curriculum. We instil this by providing the children with a bank of memorable experiences that: deepen their understanding, give them opportunity to apply their skills and widen their knowledge of all aspects of the national curriculum. We aim to engage our pupils' right from the start of projects with trips, visitors and 'Super Learning Days'. We then develop their skills, knowledge and understanding and provide opportunities for them to innovate and express their ideas and viewpoints in order to make the project their own.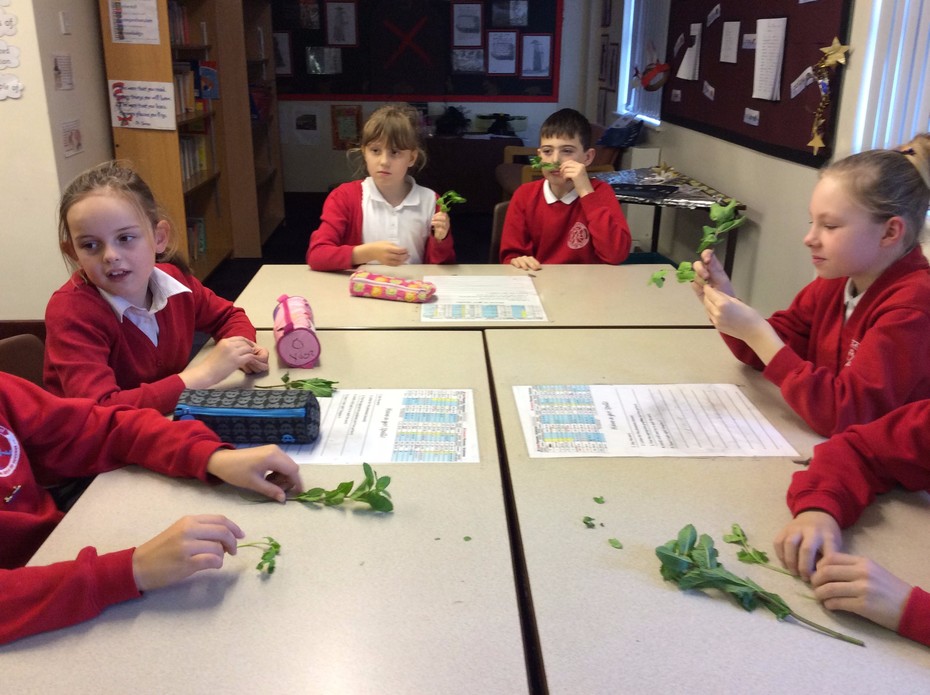 For more information on the National Curriculum's Programmes of Study, please click here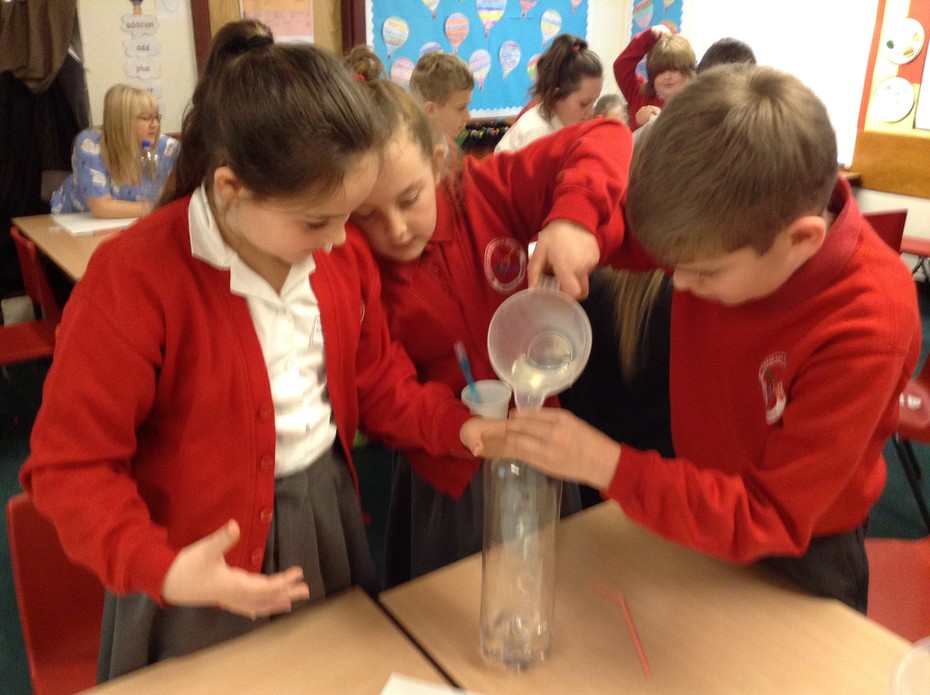 Below is the school's long term plan
Scroll down to see which topics each year will be exploring and skills and knowledge they will develop and apply
The school follow the Read Write Inc teaching of Phonics . Click here to look at the school policy phonics policy RWI
There is a website available for parents who wish to know more
This is URl link for parents for RWI
Maths
At Kirton Lane we use the Maths Mastery approach when teaching mathematics. We believe all our children can achieve in maths and our lessons focus on developing children's conceptual understanding and their ability to reason and explain making links where appropriate.
Once children secure fluency in mathematical concepts they are challenged in their learning through problem solving in order to gain a deeper understanding .
Key features of the maths mastery curriculum are :
High expectations for every child
Fewer topics ,greater depth
Number sense and place value come first
Research based curriculum
Objects and pictures always before numbers and letters
Problem solving is central
Calculate with confidence - understand why it works
Maths mastery embeds a deeper understanding of maths by utilising a concrete ,pictorial and abstract approach so that pupils understand what they are doing rather than just learning to repeat routines without grasping what is happening.
Science
Science activities are primarily practical and there is a strong emphasis on observation, discussion, investigation and the solving of problems. Children often work in mixed ability groupings in Science lessons and children are encouraged to work co-operatively with others in a group situation as well as individually, and as part of a whole class.
The school has taken part in the BBC 'Terrific Science Investigations ' this included experiments that were published nationally . Click here to find out more.
Writing and SPaG
Children are encouraged to read and write a range of genres in their time at our school. Each year they will focus on various texts such as narrative, non-fiction and poetry ; this is how story-writing lessons help develop their story structure, grammar and punctuation skills. In Key Stage One and two the children use 'Talk for Writing' this enables children to imitate the language they need for a particular topic orally before reading and analysing it and then writing their own story.
The Arts
The Arts
The children have access to a broad and balanced curriculum . The schools Art Week each year focuses on a famous artist or specific art skill such as printing or working with textiles. The school uses the National Curriculum as a base for planning for long term and medium term.
Children have the opportunity to learn an instrument : this year it is the guitar and ukulele.
Personal, Social, Health, Economic Education (Circle Time)
Throughout the school, all staff support children in their personal, social, moral, emotional and spiritual needs.
The school has a trained Family Manager who is able to run nurture groups and parenting groups when required.
The school has a sensory room and a space that is available for circle time. Staff teach regular PSCHE lessons and Spiritual, Moral, Social, Cultural elements run through our curriculum. The aims of the SMSC curriculum are:
Spiritual
Explore beliefs and experience; respect faiths, feelings and values; enjoy learning about oneself, others and the surrounding world; use imagination and creativity; reflect.
Moral
Recognise right and wrong; respect the law; understand consequences; investigate moral and ethical issues; offer reasoned views.
Social
Use a range of social skills; participate in the local community; appreciate diverse viewpoints; participate, volunteer and cooperate; resolve conflict; engage with the 'British values' of democracy, the rule of law, liberty, respect and tolerance.
Cultural
Appreciate cultural influences; appreciate the role of Britain's parliamentary system; participate in culture opportunities; understand, accept, respect and celebrate diversity.
Super Learning Day! (click to enter the world of 'super learning')
Super Learning Days are run once per term and are designed to create a 'wow' across the pupil population! They are always a surprise and the children never know about them until they arrive at school that day. They aim to engage the children in hands on exciting learning opportunities all the way from foundation stage to year 6. The initial activities then lead the learning for the rest of the week. At the end of the week the work is then shared with the wider community.
Sports and PE (see our sports and PE page by clicking here)
Sport and physical exercise is an important factor of our daily lives here at Kirton Lane, whether it maybe the early morning Yoga class with Miss Fraser or the preparation for the Doncaster Fit and Healthy School Competition. Our Sports premium is used to employ specialists who not only work with pupils to help them progress in PE but also support staff CPD too. The premium has also provided our children with wider sport activities and opportunities. Take a look below at our skills in action in the garden of the Palace of Westminster!
Modern Foreign Languages
Children have an early introduction to Spanish ,German and French to prepare them for KS2 through songs, games and story reading. Children will start learning languages through phonics, basic vocabulary and syntactical structures which will give them a head-start in KS2 and will develop their interest in languages.
Religious Studies
The school follows the Doncaster Agreed Syllabus for Religious Education and has an important role to play as part of a broad, balanced and coherent curriculum to which all pupils are entitled.
This actively promotes the values of truth, justice, respect for all and care of the
environment. It places specific emphasis on:
■ pupils valuing themselves and others;
■ the role of family and the community in religious
belief and activity;
■ the celebration of diversity through
understanding similarities and differences;
■ sustainable development of the earth.
The syllabus also recognises the changing nature of society, including changes in religious practice and expression, and the influence of religions in the local, national and global community.
Religious studies supports the key purposes of the school curriculum, which are to:
■ provide opportunities for all pupils to learn and achieve
■ promote pupils' spiritual, moral, social and cultural development and prepare all pupils for the opportunities, responsibilities and experiences of life.
Computing
Computers are now part of everyday life. For most of us, technology is essential to our lives, at home and at work. 'Computational thinking' is a skill children must be taught if they are to be ready for the workplace and able to participate effectively in this digital world.The new national curriculum for computing has
been developed to equip young people in England with the foundational skills, knowledge and understanding of computing they will need for the
rest of their lives.
Computing is concerned with how computers and computer systems work, and how they are designed and programmed. Pupils studying computing will gain an understanding of computational systems of all kinds, whether or not they include computers. Computational thinking provides insights into many areas of the
curriculum, and influences work at the cutting edge of a wide range of disciplines.
Cornerstones Curriculum
At Kirton Lane our curriculum is based on the Cornerstones Curriculum. The philosophy behind this is as follows.
The Four Cornerstones of Learning:
Engage – We all need inspiration to start with.
Learners ENGAGE in purposeful and contextualised learning experiences; in and outside the classroom, making best use of partners, experts and the community to provide the stimulus to learn.
Develop – Then we need to know how, why and what.
Learners DEVELOP their knowledge, understanding, key and subject skills required to progress their learning through quality differentiation, focused learning tasks and experiences.
Innovate – We can then decide how we want to use what we know.
Learners are given the opportunity to INNOVATE by applying their knowledge, skills and understanding through a challenging provocation, using their own and negotiated ideas.
Express – Then we want to share our learning and opinions.
Learners EXPRESS and evaluate their knowledge, understanding and skills, as outcomes of the learning in different memorable forms including using a variety of media and technology.
…and it really works.
This simple sounding philosophy is very powerful and condenses the learning process down to its fundamental parts.
As teachers across the globe know, you need to engage the people in front of you first before you can develop their skills or knowledge. Then for them to retain this new knowledge they have to be able to use and apply it in an innovative way that is meaningful to them (at whatever level of innovation that is). Finally they need to reflect on the learning and express their knowledge and understanding meaningfully, so as to cement that knowledge and contextualise it.
This philosophy focuses on pedagogy, it develops teachers' skills in planning child negotiated, enquiry led learning and provides opportunities for teachers to develop their range of pedagogic skills. Above all our philosophy is based around fun and challenge, as we believe these are the building blocks of good learning.
We use this philosophy and adapt the units to fit our curriculum and school. Please see year group pages for details of their curriculum.