Year 3 & 4
Our Topic for our first half term together in Year 4 was 'Burps, Bottoms & Bile' and we learned a lot about the digestive system which begins at our mouths and ends when we go to the toilet!!!
Check out some of our speeches designed to persuade you to look after your digestive system!
We also wrote our own 'digestive rap' – watch some of us performing it on our video: how cool are we??!!
It was a very science-led Topic and so we did a lot of investigating and experimenting with Mrs Shackleton. Here are some pictures from the experiment we did to help us better understand what is going on inside our bodies when we eat food – yuk!
As part of our maths during this half term we learned about Roman Numerals and even made some of our own using pipe-cleaners! Can you tell what modern-day number is represented in the photo?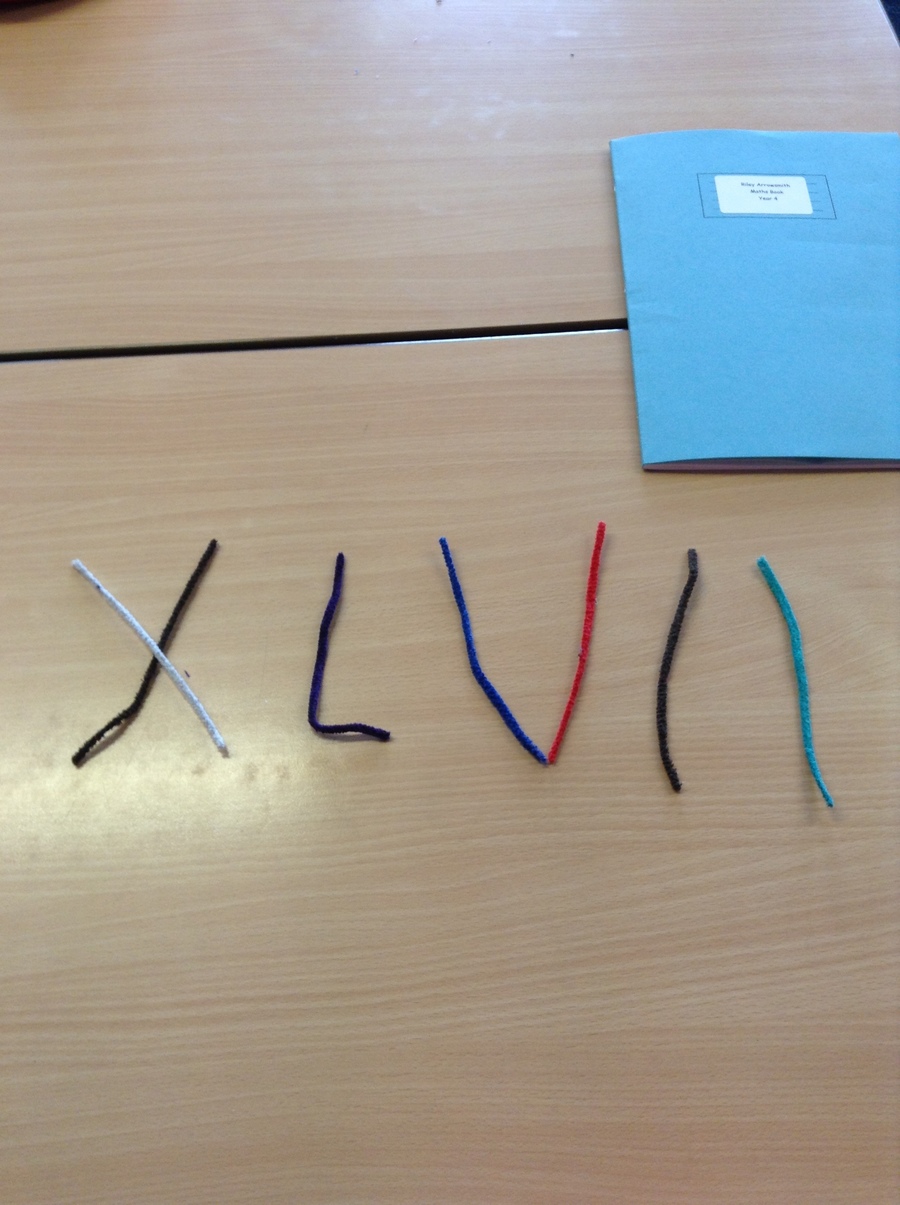 As well as all the learning we did in school, some of us also worked hard at home doing our weekly homework and producing some wonderful Topic-related projects – here's a photo of Lucian with his model of teeth that he made – awesome or what!?!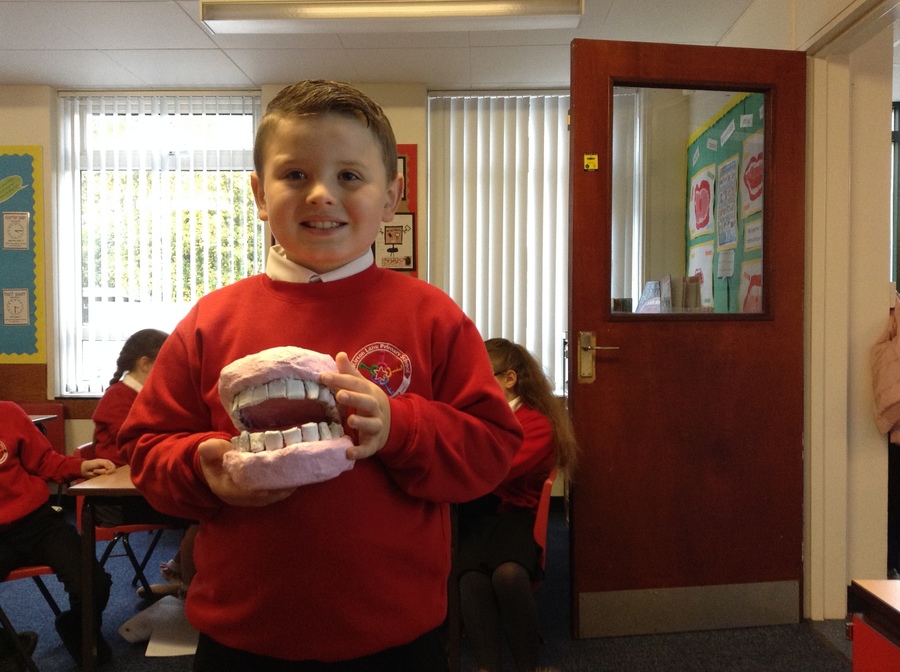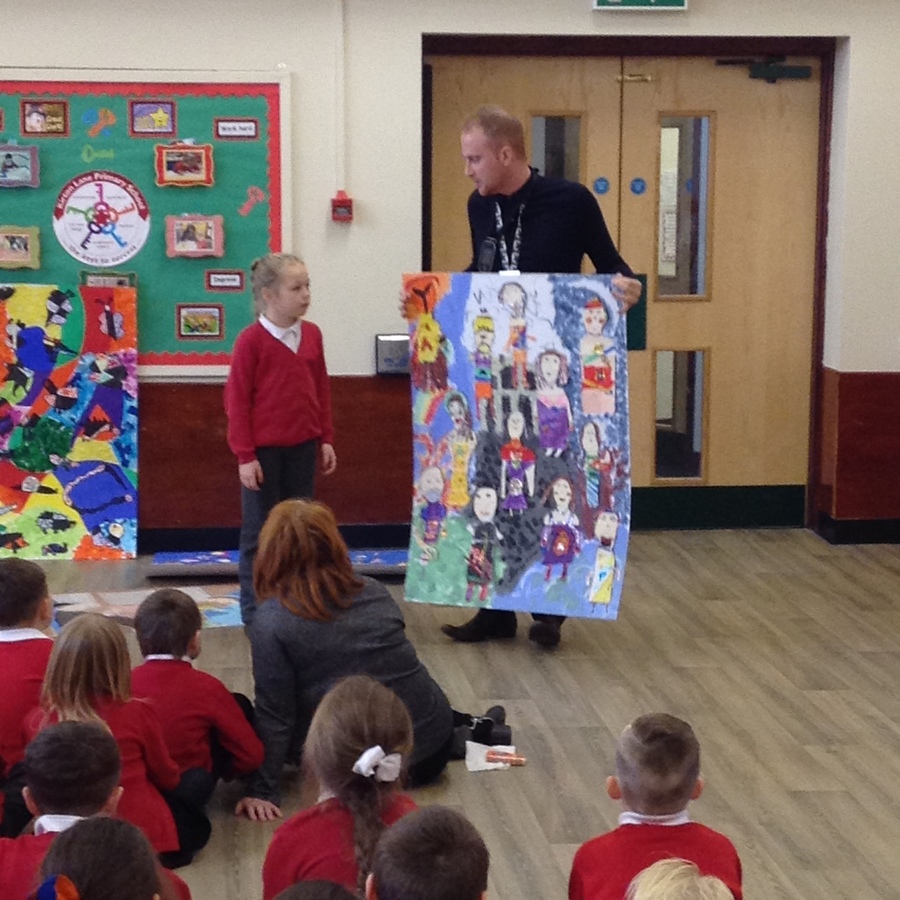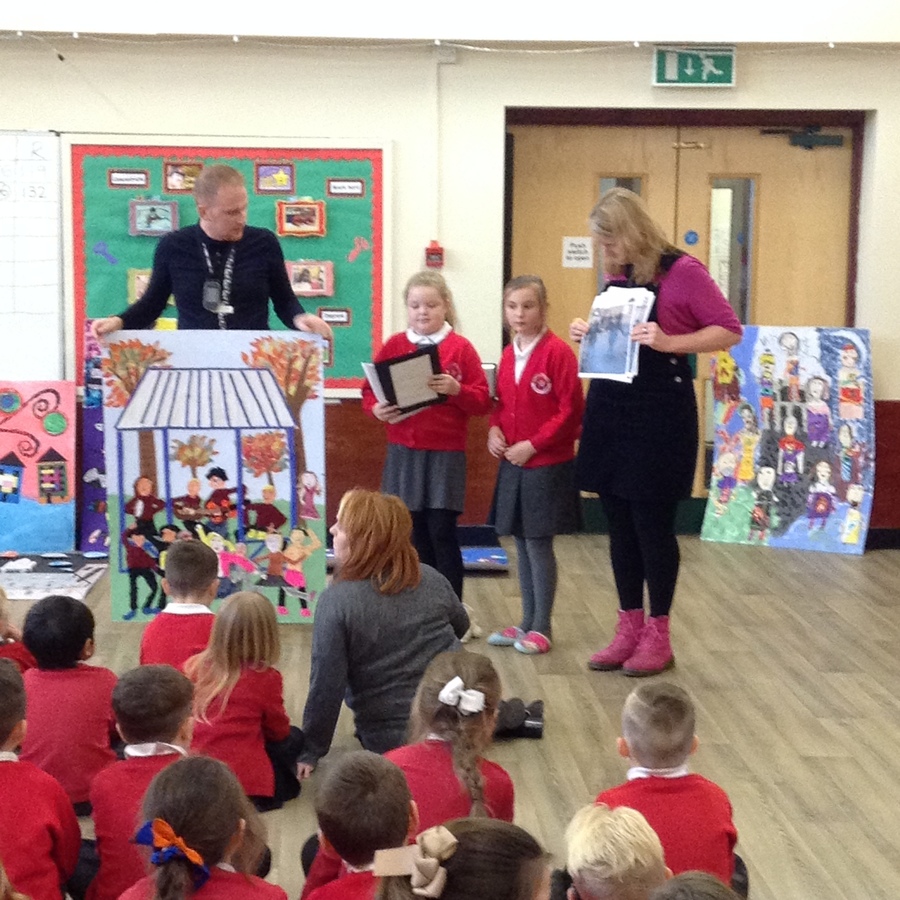 Last half term Year 3 worked very hard in mastering the Ukulele. We have been very impressed with the progress that they have made and we would like to thank on behalf of the children and the school to Mrs Hill from the Music centre in Doncaster. Here are some videos from their Ukulele performance.
Year 3 Drama Performances
Throughout last half term, Year 3 and 4 have been having drama lessons. They have all worked very hard in learning how to perform and act in different ways. We on behalf of the pupils in these classes and the school would like to thank Lauren Ash for dedicating her time to making our pupils drama stars. Here are some of the performances that Year 3 did last half term.
This week Year 3 have been learning all about 3-D shapes. Year 3 have worked hard on making different Christmas decorations that replicate a 3-D shape. We had many interesting designs so well done Year 3.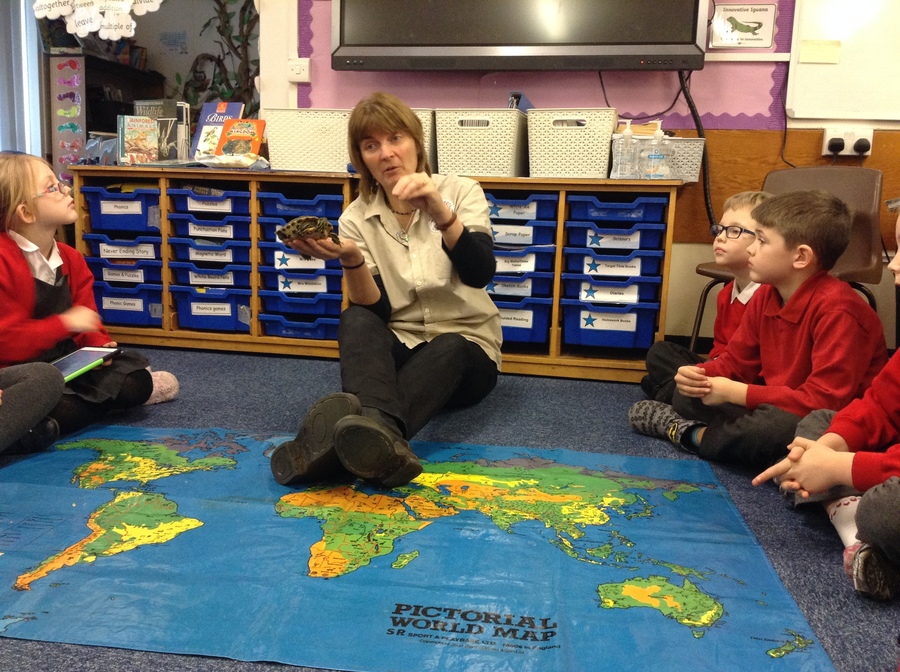 Our Topic this half term was 'Raiders and Traders' so we took a look into the history of Britain and found out what happened once the Romans left our towns and cities in around AD410.
Firstly, we looked into the arrival of the Anglo-Saxons; where they came from, where they settled and what they brought with them. We considered the legend of King Arthur and the Knights of the Round Table as well as some of the 'real' figures of the past. We even spent an afternoon re-enacting the 'Battle of Maldon'.
This led us onto the arrival of the Vikings so we had a look into details such as where they came from, what they brought with them and some of the legends they were fond of. We also started reading a story by Tony Bradman called 'Viking Boy' which we are still enjoying at the moment!
We designed and made some of our own weapons in class with names like 'death-bringer' written on them in Runes! Some of us even made some amazing shields/ weapons at home and brought them in for display. We also designed and made our own Viking brooches and amulets to protect us from harm during battle.
We had many amazing costumes for our World Book Day at school. Thank you to all those parents who helped they children dress up as their favourite book characters.
Thank you to those who donated money to the 'Read For Good' Charity. We raised £109.50 which is a fantastic achievement! Take a look at our two best dressed pupils in Nursery and also have a look at the pictures below, see how many characters you can spot...
Welcome to our newest After-School Club of 2018 The Sewing Club. Mrs Oxley and Mrs Chesters have taken their time to train 12 of our Year 3 and 4 students in the art of Sewing. Their first project was to design a keyring as a Mothers Day Gift. Check out some of our pictures of our cool designs!