Year 3 & 4
Our Topic for our first half term together in Year 4 was 'Burps, Bottoms & Bile' and we learned a lot about the digestive system which begins at our mouths and ends when we go to the toilet!!!
Check out some of our speeches designed to persuade you to look after your digestive system!
We also wrote our own 'digestive rap' – watch some of us performing it on our video: how cool are we??!!
It was a very science-led Topic and so we did a lot of investigating and experimenting with Mrs Shackleton. Here are some pictures from the experiment we did to help us better understand what is going on inside our bodies when we eat food – yuk!
As part of our maths during this half term we learned about Roman Numerals and even made some of our own using pipe-cleaners! Can you tell what modern-day number is represented in the photo?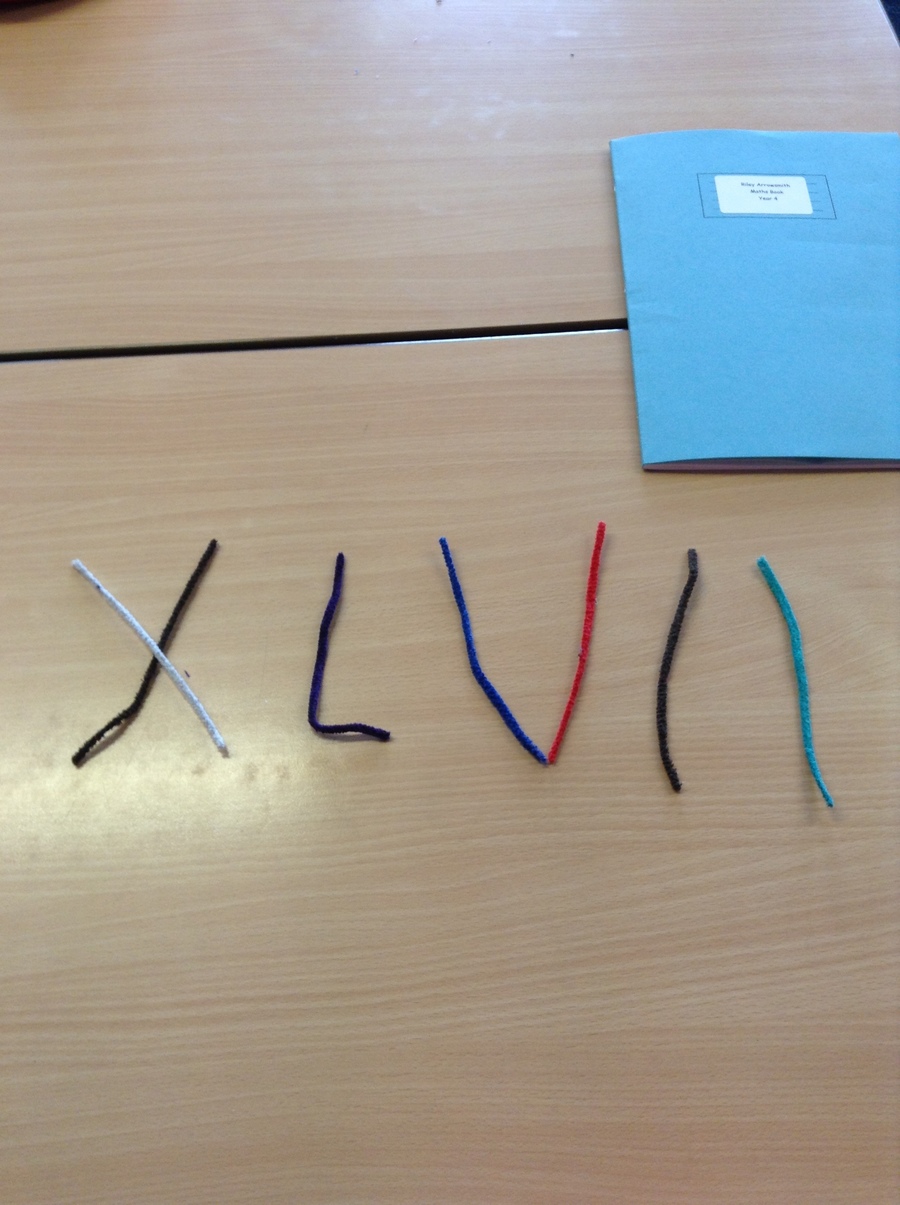 As well as all the learning we did in school, some of us also worked hard at home doing our weekly homework and producing some wonderful Topic-related projects – here's a photo of Lucian with his model of teeth that he made – awesome or what!?!