We have had a fantastic start to our year in Reception. We have enjoyed exploring and being creative whilst playing in the role play and outside area. We have loved being scientists whilst investigating bubbles and marking making in the rain. Our new phonics scheme Read, Write Inc is really helping us learning to read and write. We love playing schools with our friends, pretending we are the teacher and practising our new skills.
In maths we have been doing lots of work on number. We are gaining confidence working with numbers to 20 and are beginning to solve simple problems.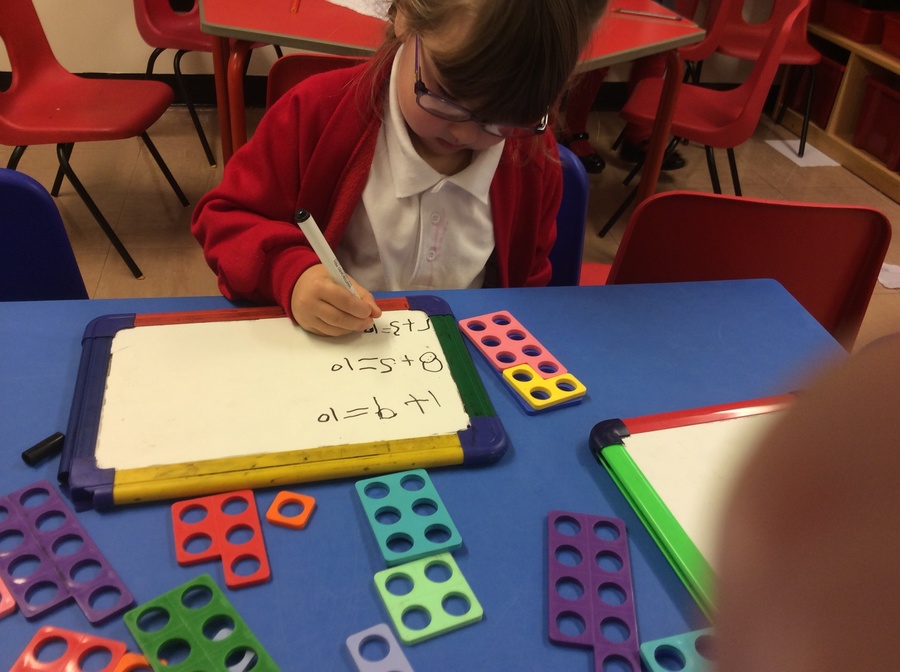 We really enjoyed learning about Diwali and particularly enjoyed the Indian feast. We tried korma, masala, naan bread, popadoms and pilau rice. It was delicious. We leared about the celebration and compared it to how we celebrate special events.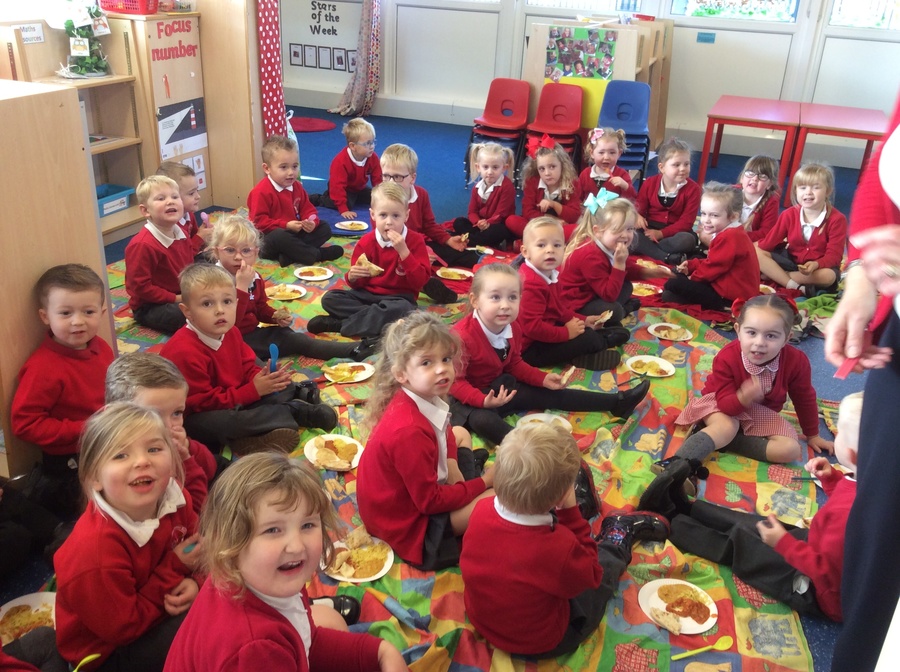 We also took part in Wear it Wild in association with the WWF. We dressed as animals, learned about endangered animals and even went on a hunt for the lonely elephant. It was great day.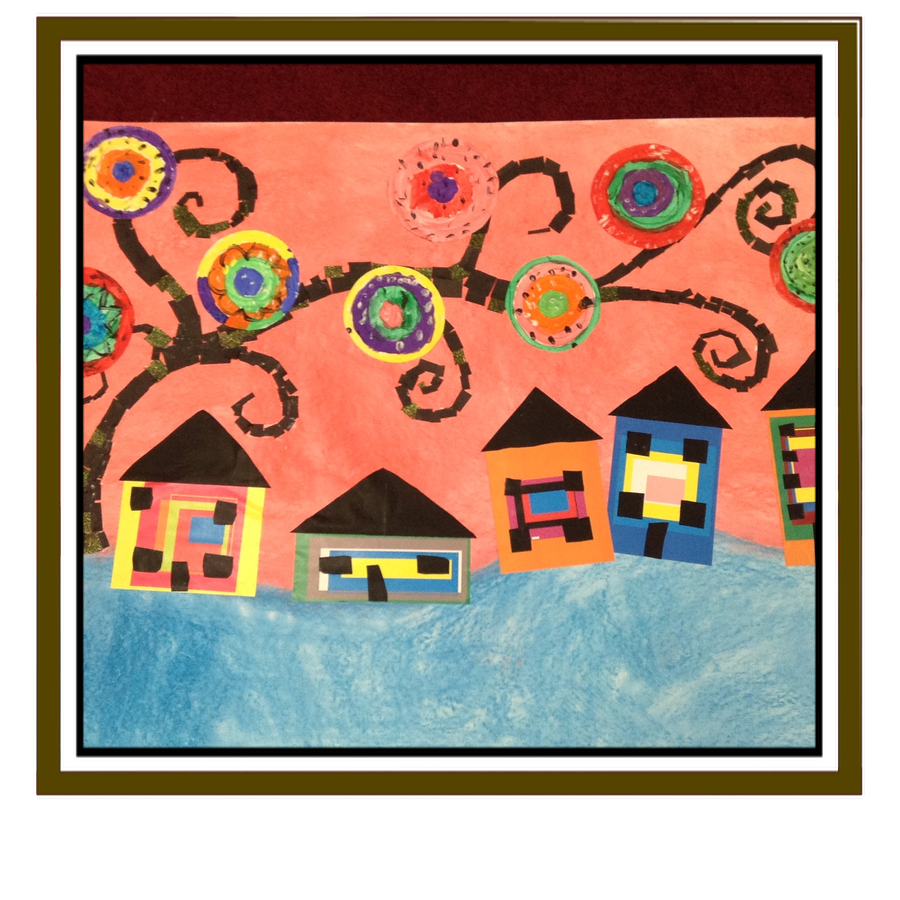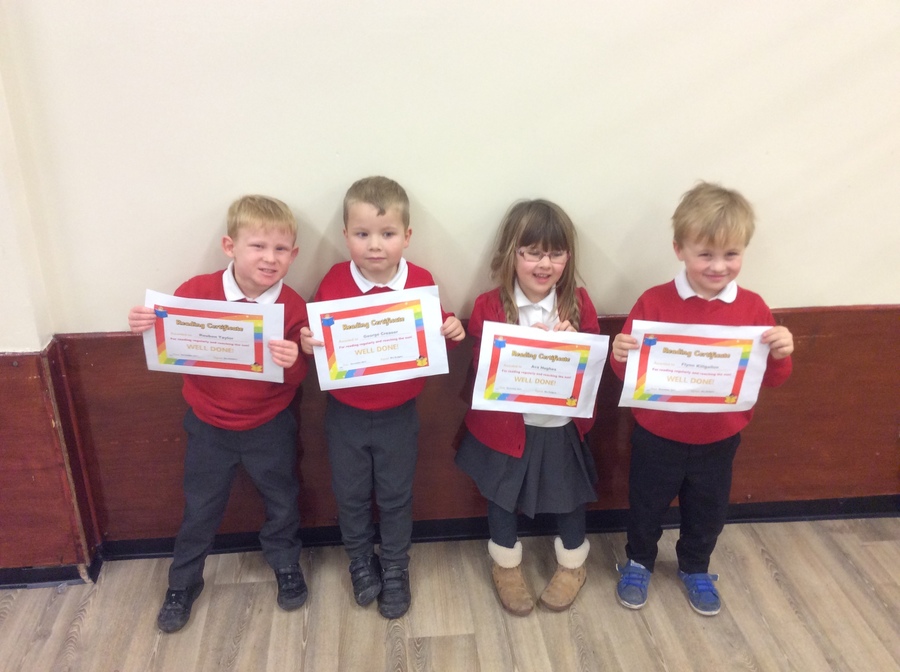 Since Christmas foundation have had a very busy term. They have developed lots of confidence with their writing and can now write sentences on our own and even short stories. In maths, we have been problem solving involving numbers to 20 and have been learning how to double and half. We also completed an investigation about the distance a car would travel- it was great fun.
We have celebrated Chinese New and enjoyed a Chinese Banquet. We ate chow Mein, curry, rice, prawn crackers and spring rolls -it was delicious. We learned all about the celebration and compared it to things we celebrate. We finished the learning with a dragon dance parade around school.
In PE we have been busy working as a team to complete races and games. We have been learning to follow instructions, take turns and have even applied some maths skills. We have measured time through stop watches and played a game where we had to retrieve a 3d shape.
To complete our topic we are going on a trip to Sundown Adventure Land. We are very excited an cannot wait to go on the rides.
This term we have been asking the questions 'Did dragons exist?' In this topic we learnt lots of exciting areas of the curriculum. We discussed in eloquent Oracy about fairy tales and looked at lots of different dragons.
We read lots of traditional fairy tales, as well as some exciting stories. We had lots of many memorable moments, such as porridge making, dragon painting and we even had pancake banquet (based around the story of the 'Run away pancake').
All parents and carers were also invited to our extended stay and play session where everyone helped to make crowns, table mats and decorations for the banquet.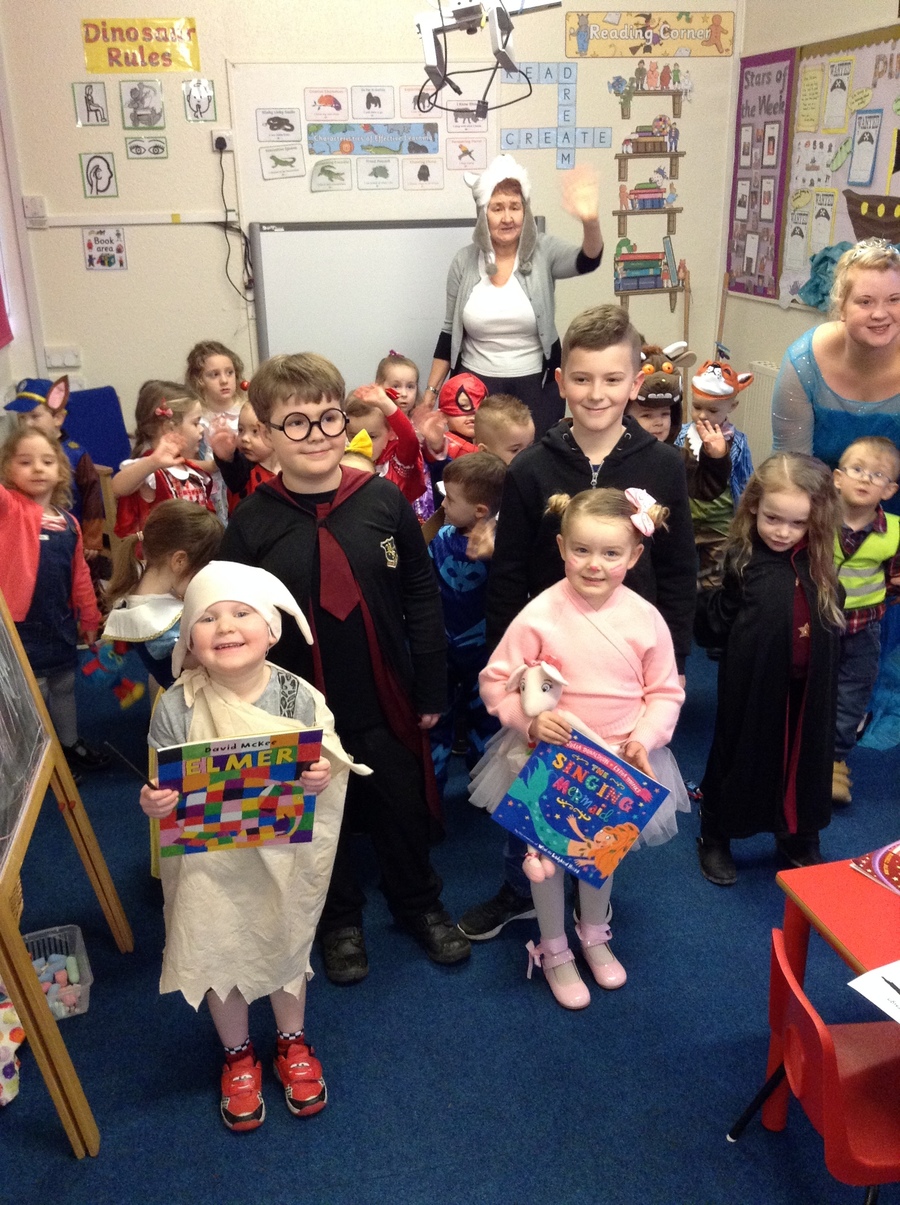 This half term we went on a fantastic adventure to see how many forms of transport we can use, taking photographs as we go. We carried out a simple survey in the school car park using different colours of cars and helped make a class pictogram. We also thought about the transport we've taken to go on holiday, we used maps to consider where we'd like to visit next. What should we pack? We did lots of cutting and sticking and made our own suitcases.
In our science lessons, we learnt about floating and sinking by building miniature boats.
We also spoke with a crossing supervisor about road safety, learnt about high-visibility clothing and designed an incredible imaginary vehicle using a computer program.
As part of our extended stay and play for this term we invited parents and carers in for bun decorating. We all had a lovely morning and the children presented mums and grandparents with gifts for mother's day.
During the spring term we were lucky enough to visit Sundown Adventure Land. We really enjoyed all the rides but our favourites were the Santa ride, the Ostrich ride and the train ride. We were excited to talk about our experience and look at photos the following day and this led to us writing some great recounts.
We investigated the traffic that pasted our school in a traffic survey. We seen a variety of buses, tractors and motorbikes but mostly cars. We talked about how we travelled to school and found that walking was the most popular. #
We were very happy to see lots of snow during this half term and had great fun at school making snowmen and shovelling the snow and measuring who had the tallest pile.
We also in this half term made some fantastic insect and flower designs. We then painted these with bright colours and made them look amazing. Keep an eye out for these displayed around the school.
Hamjambo! Why do zebras have stripes? Where do lions live? It's time to discover amazing Africa and the wild animals that live there.
This half term, we will be doing some African dancing playing some African instruments. We'll learn where Africa is and what the landscapes, people and wildlife are like across this stunning continent. Who are the Maasai? What is camouflage? Where is the Serengeti?
Let's find out! We'll learn about what school is like for African children, use our senses to explore a 'market stall' of African foods and make African-style pancakes to fill with delicious ingredients.