Thank you for visiting our website. Click on our keys to success above to find out more about them. Enjoy.
Welcome and thank you for taking time to read about our school.
I hope it will give you a clear picture of life at Kirton Lane Primary School.
If your child is to join us for the first time, we welcome you as parents/carers and look forward to a happy and successful partnership over the coming years. If you already have a child here, we hope you will use this site to keep up to date with what is happening in school. We want all our children to enjoy learning and be excited by the things they do in school. We involve children in their own learning through setting targets and sending work home which complements their work in school. We encourage you, as parents/carers, to become involved in your child's learning through informal and formal meetings, supporting their work in the classroom and supporting your child with home learning.
Our school encourages our children to take part in a range of extra-curricular activities throughout the year including: football, athletics, art, drama, keep-fit and homework club. If you have any further questions or would like to visit the school, please do not hesitate to contact me.
We are very proud of our school and I would be pleased to show you round.
Yours sincerely,
Mrs A.Wall
Head Teacher
Vision and Mission Statement
Our school mission statement is 'All will achieve' we try to accomplish this by working in partnership with parents and carers to achieve the very best outcomes for each individual in our learning community.
Our vision for the school is to work with our 'Keys to Success' formulated with the children and parents .
They are ;
Try new Things
Understand Others
Improve
Work Hard
Concentrate
British Values
At Kirton Lane Primary we fully endorse the DfE strategy which aims to promote the fundamental British values of democracy, the rule of law, individual liberty and
mutual respect and tolerance of those with different faiths and beliefs. More information can be found on our Curriculum page.
Please Note:
If you require any of the information given on the website in a different form or have any queries, please contact Miss Birkett in the office.
Please note that the blue arrow does not pinpoint the school's location exactly. If you are unsure of our location, please use google maps or contact us for directions.
We love to read!
Looking for another bedtime story? Or are you ready to set off on your next imaginary adventure? Click on the icon below to visit the Storyberries.
This week's stories are...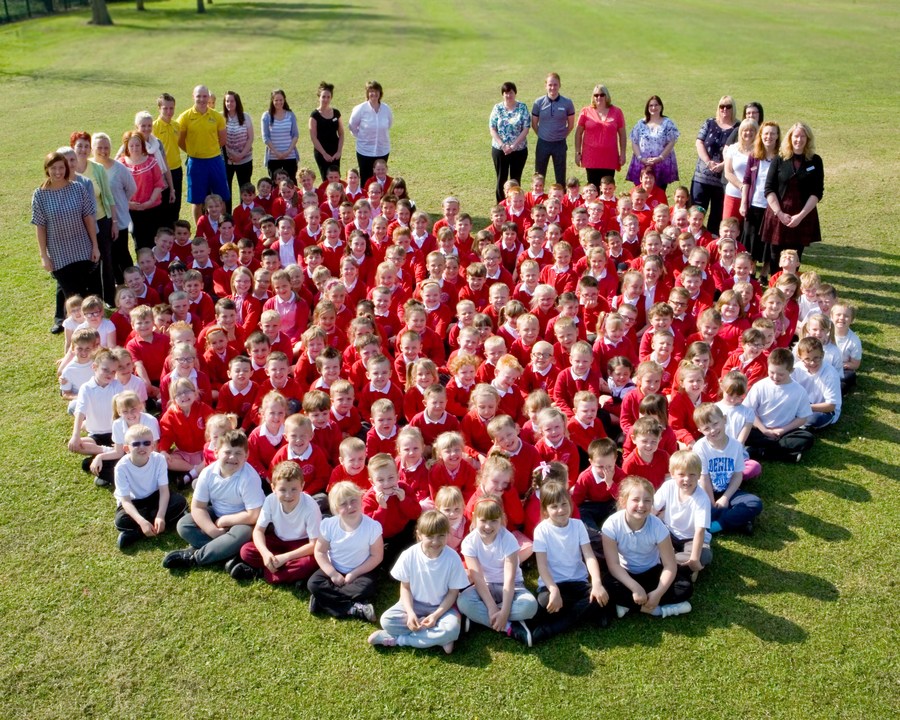 Comments (2)
Show Comments
Mrs. Geeson
(less than a year ago)
Wow what great photographs! This looks like an exciting and fun place to learn. Keep working hard everyone.
Julie chester
(about a year ago)
Your school is lovely
Stainforth Kirton Lane Primary School News
Thank you to all those that bought tickets and chicks at the office.

We would like to thank all children who took part in dressing up for the day as their favorite book characters. The day was a great success!

School will re-open on Friday 2nd of March 2018 unless there is a major change to weather and road conditions.

Due to safety, school has taken the unfortunate decision to close, tomorrow, Thursday 01/03/2018. World Book Day will take place the following week on Thursday 8th March. Apologies for any inconvenience.

Every week we create a percentage for each year group to inform us of the attendance of each class. The more frequent your child is in school the better their chance they have of winning our prizes every week.
Further Articles »
AFTER-SCHOOL CLUBS
Monday-
Tuesday-
Y5 First Aid

Y6 Newsletter and Writing Club
Wednesday-
Y6 1-to-1 Maths Booster Club

Chess Club at Lunch Times
Thursday-
Y3, Y4 and Y5 Homework Club

Y6 Reading Booster Club
Friday-
Kirton Lane Clubs Gallery
Latest Pictures